Gorée Island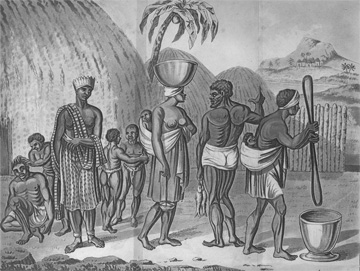 Gorée Island is situated in the harbor of Dakar in modern Sénégal and is one of the oldest sites of European settlement on the African coast. Portuguese explorers built houses on the island as early as the 1440s. Gorée's location made it a good site for supplying ships following the winds out of Europe, and for supplying African captives for the Americas.
The island was clearly of some strategic value, as many European powers fought to claim Gorée. Resting under Dutch, English, and then Portuguese control after 1588, the island became a French territory almost continuously from 1677 through the twentieth century. Until France abolished its slave trade in 1814, enslaved Africans comprised a regular—if small—part of Gorée's export trade. Most enslaved people associated with the island probably worked for wealthy European merchants who made their homes there.
The island is now a UNESCO World Heritage site where visitors can see slave houses and commercial buildings dating to the eighteenth century.
History & Memory
---
Related Pages:
---
Browse: