La Grivelière Plantation

Guadeloupe, France

This coffee plantation is located in the Grande-Rivière valley, 200 meters above sea-level. Nobody knows exactly when work first started on the plantation, but it may have profited from the new economic context favourable to the development of coffee plantations in Guadeloupe around 1726, on estates which were unsuitable for sugar cane production.

The plantation was expanded by grouping together several parcels of land, the largest of which was known as Saint-Joseph Plantation in 1788. In those days, the coffee plantation covered an area of 47 hectares with 45 working slaves. The cabins were located below the main house (known as the "Mansion" from the nineteenth century onward). Remains of the cabins which housed the workers who replaced the servile workforce after the abolition of 1848 can still be seen today.

In 1842, during the coffee crisis, Auguste-Alexandre Perriolat, who invented an industrial machine to grind roucou (or annatto), transformed the plantation for roucou production. It operated in this way until 1893.

From 1893 to 1919, the "La Grivelière" company mainly produced cocoa and slowly re-established the coffee plantation. It was acquired by François Pagésy in 1919, who continued to produce coffee. La Grivelière remained in operation until 1983. It was bought by the Regional council in 1988.

La Grivelière Plantation is part of the Slave Route—Traces of Memory network organized by the Conseil Général of Guadeloupe.
---
Related Topics: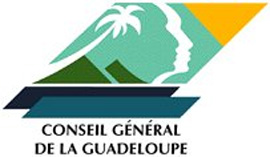 ---
Related Pages:
---
More from La Grivelière Plantation: