Les Rotours Canal

Guadeloupe, France

Dug between 1826 and 1829, the Les Rotours Canal takes its source in the Grippon plain (central Grande-Terre), flows through the town of Morne-à-l'Eau and empties into the Atlantic Ocean at Vieux-Bourg. This project, though planned many years previously, was successfully completed under the government of Jean-Julien Angot, the Baron of Les Rotours. It was dug by a workforce made up of 200 to 400 free men and slaves, of whom 30 or so lost their lives.

This canal for transporting goods was designed to meet both economic and access requirements. It was also used to dry out vast expanses of land reclaimed from unusable swamps. Work on the canal led to considerable expansion on several plantations.

Barges assigned to the transportation of sugar, which was initially produced on the plantations and then by the Blanchet factory, used the canal up until 1979.

The Canal of Les Rotours is part of the Slave Route—Traces of Memory network organized by the Conseil Général of Guadeloupe.
---
Related Topics: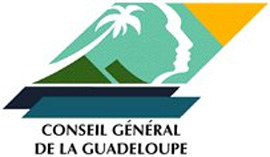 ---
Related Pages:
---
More from Les Rotours Canal: