Indigo Plantations of the East Coast

Guadeloupe, France

To the East of Marie-Galante, on the driest part of the island, lies a vast coastal plain known as "Les Galets." In the seventeenth century and in the first half of the eighteenth century, this was a sector of choice for the production of indigo, a blue dye produced from the indigo plant.

The plain of Les Galets has the ideal geomorphological conditions for this production: relatively dry conditions which suit indigo plant growth and water in abundance in the limestone subsoil, essential for the production process. Furthermore, the fact that the island was difficult to defend during the wars of the late seventeenth and early eighteenth centuries led colonists to turn their focus to this production, which required minimal financial input, while avoiding the destruction, each time the enemy landed, of the more costly sugar refineries.

The plain of Les Galets is home to a large quantity of remains of the solid-built tanks used for indigo production. Though some are in a poor state of preservation and others are located on private land, hikers can access the plain to the North, at a place called Le Gouffre to view one of these indigo production units located on the seafront. (Tristan YVON)

Indigo Plantations of the East Coast is part of the Slave Route—Traces of Memory network organized by the Conseil Général of Guadeloupe.
---
Related Topics: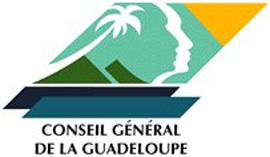 ---
Related Pages:
---
More from Indigo Plantations of the East Coast: