Fort Louis Delgrès

Guadeloupe, France

This fortress was occupied from the seventeenth century onwards to defend the bay of Basse-Terre against attacks by the English.

In 1802, Fort Saint-Charles, as it was known in those days, played an important role in the conflict between Commander Louis Delgrès and General Antoine Richepance. The latter had been sent by Bonaparte to restore order in the colony and to re-establish slavery.

Led by Delgrès, the insurgents put up strong resistance at Basse-Terre, before being forced out of the fort on May 22 and onto the higher ground of Matouba. The fortress was evacuated through a postern gate built into the parapet wall which overlooks the Galion River. Among the insurgents was Joseph Ignace who led a group for Pointe-à-Pitre to create a diversion. They were killed during the battle of Baimbridge on May 25.

Another group, led by Delgrès, found refuge on Danglemont Plantation on the higher ground of Matouba, where they intended to put up resistance.

Surrounded by Richepance's troops, Delgrès and a number of his men opted to blow up the plantation rather than surrender.

Fort Louis Delgrès is part of the Slave Route—Traces of Memory network organized by the Conseil Général of Guadeloupe.
---
Related Topics: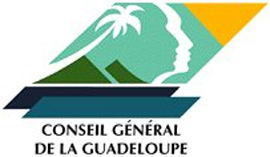 ---
Related Pages:
---
More from Fort Louis Delgrès: