Slave History Museum, Calabar

Calabar, Nigeria

Located on the site of a fifteenth-century slave-trading warehouse in Marina Beach, the Slave History Museum derived its name from the activities that took place in Calabar, the embarkation point for a significant percentage of the slaves who left African shores during the transatlantic slave trade.

Though the idea for the establishment of the museum was entirely that of the Cross River State initiative, to boost the tourism potential in the state, the museum is directly managed by the National Commission for Museums and Monuments. The institution has in its custody artistic objects but is also an ethnographic museum with permanent exhibitions.

The museum's five main exhibits include the Esuk Mba Slave Market in Akpabuyo. Slave trading in Calabar relied upon slave raiding and trading mainly carried out in the hinterland, where the enslaved were largely captives of war or sometimes sold by their parents in the hope that they might find a more profitable life elsewhere. Captives of war were assembled in this market and sold out as slaves to slave merchants. This market is still in existence, with a barter system in operation even today.

Another exhibition features objects of the slave trade, including Chains and Shackles. Slave traders used shackles to control slaves, and with the help of these chains, the merchants discouraged resistance as they carried as many people as possible over long distances.

An exhibition on the Procurement of Slaves depicts the varied currencies of the slave trade, from copper bars, manilas, and Dane guns, to brass bells, gongs, flutes, and more. The Shipment of Slaves displays an artistic impression of the arrangement of slaves in a ship. Enslaved people are arranged in different positions depending on where they were kept on the ship, either by sitting, standing, or in juxtaposition, in order to avoid conspiracy in the ship. These positions were maintained until the vessels arrived at their New World destinations—a passage that could last several months.

Finally, an exhibition on Abolition traces the efforts of abolitionists like William Wilberforce, Thomas Clarkson, and Granville Sharp, who saw slave trade as morally reprehensible and an issue of natural rights. In the late eighteenth and early nineteenth centuries, such men argued that the abolition of the transatlantic slave trade would vastly improve the condition of existing slaves. To this end, they put forward twelve propositions toward abolition. Finally, a British act for the abolition of the slave trade on 25 March 1807 stated that from and after 1 May 1807, the slave trade should be legally abolished.

The Slave History Museum, Calabar, was established in 2007 and commissioned on 17 March 2011. It is opened to the public every day of the week including Saturdays and Sundays as well as public holidays.
---
Related Topics: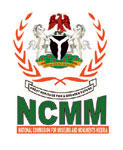 ---
Related Pages:
---
More from Slave History Museum, Calabar: